Hi! I'm Karen!
I'm a parent of three grown kids and a former coach for educators. While mentoring new teachers during their first year of teaching, I discovered something surprising.
The same coaching strategies I used to equip teachers to thrive in the classroom were just as effective for guiding my own young adults to solve their own problems and reach their full potential.
I was so grateful for a game plan that equipped me to transition from "parenting" my young adults to coaching them. These techniques were so life-changing that I just had to share them with you.
By using them, I learned how to empower my young adults to launch successfully while developing a closer relationship with them in the process.
I can help you do the same thing too!
Subscribe to my blog for weekly practical tips to launch your young adult successfully!
I'm also a children's picture book author, who's kind of obsessed with kid's stories. If I find myself in Barnes and Noble, I'm uncontrollably drawn to the children's section, like Augustus Gloop is drawn to chocolate.
In my former career as an elementary teacher, story time was always my favorite part of the day. There's nothing like casting a spell on a classroom of kids as I transport them to another time and place through the pages of a good book. 
As a kid, I loved Corduroy, Emily Elizabeth and her big dog Clifford, Curious George and the man in the big yellow hat, and feisty little Madeline. I hope that my children's picture books find themselves in your home and your heart like these beloved children's classics.
Subscribe to my blog to get monthly updates on my children's picture books and events!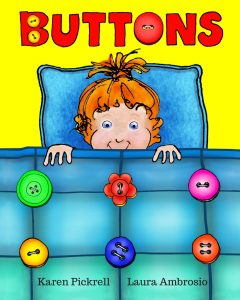 When I'm not writing you can catch me…
walking around my suburban town hand in hand with my hubby, Mr. Wonderful.

jet setting to visit my grown kids scattered across the United States.

exploring nature in search of inspiration for my next children's book.

taking a day trip to Tahoe, Napa or San Francisco.
Let's connect!
I'd love to hear your comments on my blog!