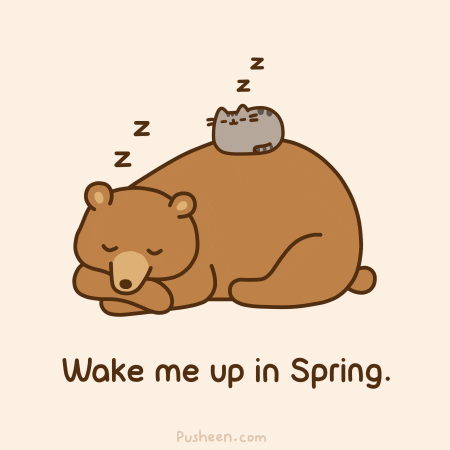 "Wake me up in Spring."
Those were the last words he said before he started snoring.
That was back in December.
A lot has happened since then.
Santa came.
I celebrated my birthday.
I made loads of Valentine cards and sent them to all my non-hibernating friends back home.
It's tough having a friend who sleeps for three whole months out of the year!
What am I suppose to do in the meantime?
Count down the days?
Write the great American novel?
Teach myself to speak squirrel?
Wait … What was that? Was that a bird singing?
Could it be? Yes it is!
Wake up, bear! It's Spring! It's time to play!!
What? You're hungry?
You want me to make you waffles?
With berries?
I have a better idea, Bear.
Let's go fishing.
And then I'll tell you everything that happened while you were sleeping.