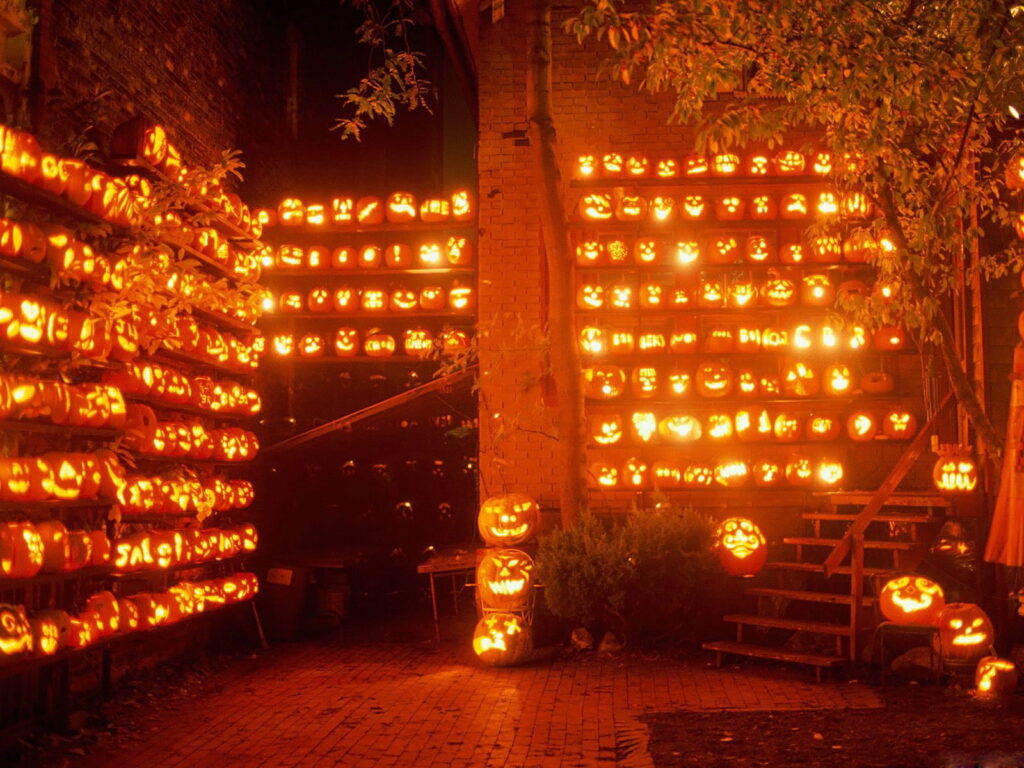 "Welcome to the Jack-o'-lantern Apartments," said Sal.
Joey wasn't sure about his new home.
It wasn't like his last home.
There were so many glowing faces.
There was Willie, who winked a lot. Wink. Wink.;
Larry, who was full of surprises. "Boo!";
Professor Pumpkin Head, who was always stuck on the stoop;
And the wee ones who kept Sal busy. "Our lights are out, Sal."
"Not again."
"We can't help it. Our apartment's drafty."
They seemed strange at first, but then …
Willie taught Joey how to wink.
Professor Pumpkin Head greeted him on the stairs.
Larry and Joey pulled pranks on each other. "Boo!"
And Sal made Joey his assistant.
Now, when Joey sees his neighbors, he says …
"What's up, Willie?" Wink. Wink.
"Good evening, Professor Pumpkin Head. Can I help you up the stairs?"
"Hey, wee ones. Need a light?"
As you can see, all kinds of colorful pumpkins light up this place, but now it feels like home.
"It's midnight. Lights out, everyone," Sal said.
"Boo!"
"Go to sleep, Larry."
"Aw. You're no fun, Sal."
"Joey?" the wee ones whined.
"What is it?"
"We're scared of the dark."
"Alright. Just one light. Goodnight, Pumpkins."
"Goodnight, Joey."