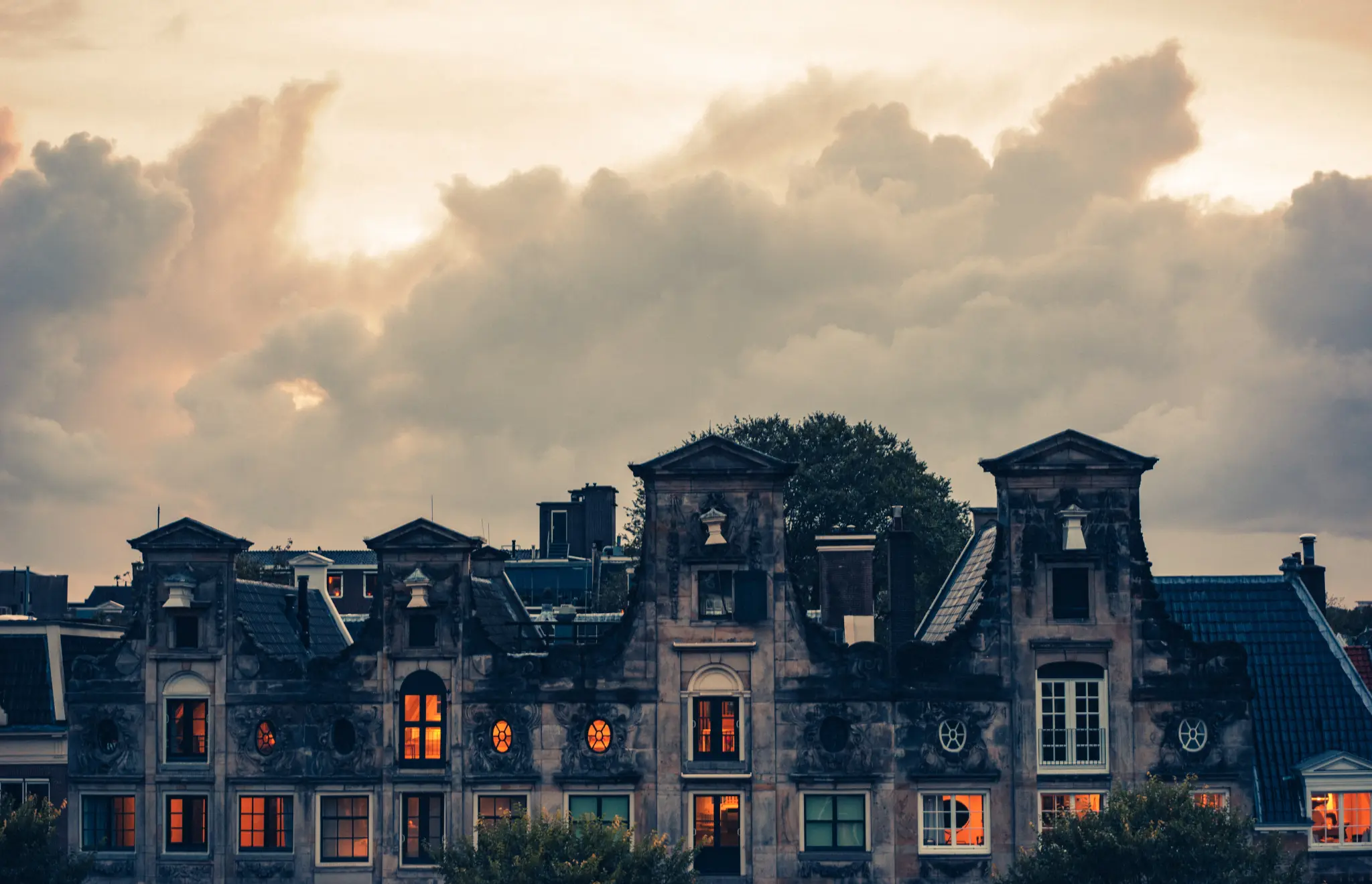 I tried to tell my mom, "Location, location, location," but she wouldn't listen.

And now, our new house overlooks the haunted mansion next door.

"But mom, that place looks creepy and covered in soot."

"It's just rustic," she said.

"And why are some windows boarded up? What do they have to hide?"

"Oh, Sherlock. You're so suspicious."

Watson rolled his eyes and barked.

"I know, Watson. She's too trusting. We have our work cut out for us."

We gathered our surveillance supplies.

Binoculars.

Camera.

And donuts, of course.

After hours of spying, we presented our case.

"What about the eerie orange light emanating from the bedrooms?"

"It's just the glow from a fireplace," mom said.

But as Watson pointed out, there were no chimneys.

"There are cages in the attic."

"Maybe they're fond of pets," she said.

"And why is it always dark on the third floor? Who lives there?"

"Maybe it's just for storage."

"Ugh. What more evidence do you need?

Ding. Dong.

"Gooooooood Evvvvvvening. Velcome to the neighborhood. My name is Count and this my flatmate, Frank."

"I rest my case."