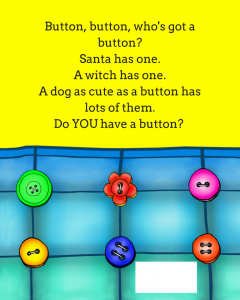 Here's a sneak peek at the back cover of Laura's and my first soon-to-be-released children's picture book, BUTTONS!
It will be available on Amazon soon!
This book is for little people ages 2-5.
You'll even catch a glimpse of Santa within the pages of BUTTONS, so it's the perfect gift for Christmas!
Check out karenpickrell.com next week for a surprise look inside BUTTONS!