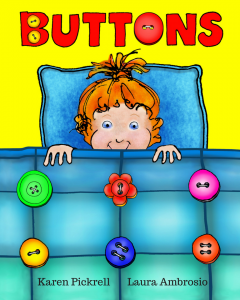 I am so excited to publish my first children's picture book, BUTTONS, with my talented daughter, Laura Ambrosio!
This book has been 5 months in the making. We started working with an amazing illustrator, Sarah G., from peopleperhour.com back in April.
BUTTONS will be available on Amazon soon!
This book is for little people ages 2-5!
Stay tuned for sneak peeks inside BUTTONS!