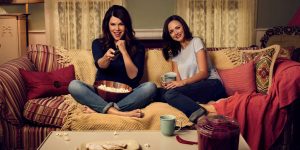 Wanting to delay adulthood and taking longer to settle into a career is a typical scenario for most young adults today. As you come alongside your grown child during this difficult season, make sure you're not trying to control or fix them in the process.
One recently divorced young adult friend of mine said to her parents, "I just want to be a person. I don't want to be a project." Feeling like a project will only make your adult child withdraw out of shame that they're not living up to your expectations.
Instead, treat your young adult the same way you would treat a friend.
• Keep their confidence.
• Respect their privacy.
• Spend time with them.
• Have fun with them.
• Laugh.
• Make memories together.
• Don't make every conversation a coaching conversation.
How do you treat your young adult child like a friend? Let us know in the comments below.