Is your grown child struggling with adulting? If you're like me, one of the culprits could be that you're helping them too much.
Overparenting is so pervasive in American culture, that without realizing it, I also found myself part of the helicopter parent club.
Thankfully, mine is a little helicopter. I've seen some black hawk parents. Now that's some serious overparenting.
Of course it's all well intentioned and comes from a place of love, because we want the very best for our young adults. Unfortunately, this micromanaging of our young adults' lives has handicapped our kids in ways we couldn't have predicted.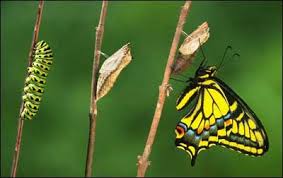 Like the caterpillar that needs to struggle to get out of the cocoon, there is a strength that comes with the struggle. If your young adults are like my young adults, adulting was a rude awakening, a steeper learning curve for them than I had hoped, because I had made life too good, too easy for my kids.
So next time there is an adulting crisis, resist the temptation to swoop in and fix everything. Let them know you believe in their ability to handle the situation.
Then let them struggle a little. It's good for them. Honest. Of course, you might want to gas up the little chopper, just in case. 😉
In what ways do you allow your young adult to struggle a little, so they can develop personal strength? Let us know in the comments below.