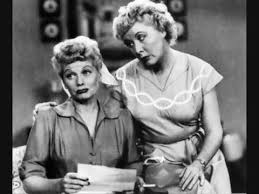 Parenting is the most rewarding and the most heartbreaking job on the planet. I've had moments of pure joy in parenting, where I just want to bottle up the moment, so I can relive it again and again.
I've also had moments as a parent where my heart is so broken that it physically hurts, where I wish I could remove my heart and place it on a shelf, just to escape the pain and grief for awhile.
In those moments of disappointment and despair, I want to hide from the world as I work my way through a box of Kleenex. What I really need, though, is a good friend, preferably someone who doesn't have picture perfect kids.
Of course, there's no shame in seeking outside help, too. A life coach, counselor or support group can be a great source of encouragement and hope. Plus it's a much healthier alternative than spending the day watching reruns of Gilmore Girls while polishing off a pint of Ben and Jerry's, and it's fewer calories, too. 😉
What support has been helpful to you during a difficult parenting season? Let us know in the comments below.