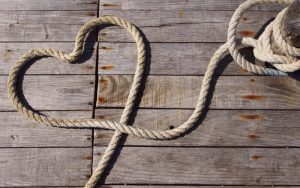 "Keep a tether of love."
– Jim Daly, President of Focus on the Family
Are you going through a difficult season with your young adult? During one of my not-so-fun parenting seasons, I heard Jim Daly, the president of Focus on the Family, say something that resonated with me, "Keep a tether of love."
It became the yardstick by which I measured my response. In any difficult parenting situation, I'd ask myself,
Would this keep a tether of love … or sever it?
As a rule, I try to keep the tether of love … and loving my young adult child unconditionally is one way to do that. That doesn't mean that I don't draw healthy boundaries, too, but that's a topic for another day. 😉
How do you keep a tether of love with your young adult? I'd love to hear your ideas!