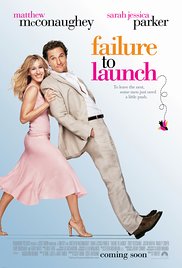 Are you looking forward to your young adult launching into the world or dreading it? In the movie, Failure to Launch, the mom spoils her son by doing his laundry and fixing special meals for him, yet she appears frustrated and worried that he's not growing up.
She admits later in the movie that she's actually afraid of having an empty nest. She's afraid of what will happen with her relationship with her husband, if her son moves out.
Will her spouse continue to love her? Will she be able to put up with him? Her son is kind of a buffer for her marriage relationship, and her son is also an excuse for delaying the mom transitioning into the empty nest phase of her life.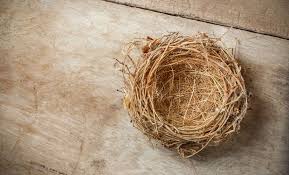 Does this sound familiar? Are you both confused by your grown child's lack of motivation to leave the family home and yet uneasy about it at the same time?
Change is stressful, even positive change. The familiar is sooo comfortable.
Of course, it's not like we purposefully stay stuck in a season even when it's clearly time to move on. It just becomes the status quo. We've been doing the same thing for so long, we don't even question our reasons for doing it.
Sometimes it's helpful to get an objective, unbiased opinion of the situation. A counselor or life coach is always a helpful option for gaining a new perspective or acquiring new tools for dealing with new situations, like big life transitions.
Once, when my husband and I were consulting a life coach during a not-so-fun parenting season, the life coach turned the focus onto our marriage relationship. She asked, "What dreams and goals do you have now that you're going to have an empty nest?"
Dreams? Goals? I hadn't thought about that. I was just trying to launch my youngest kid well.
But my husband and I started to create an empty nest bucket list. We had so much fun doing things that we've always wanted to do, like walking across the Golden Gate Bridge, learning to paddle board, and starting a blog together.
It made the "emptiness" not so empty. It brought new life into our already great marriage and gave us exciting things to look forward to.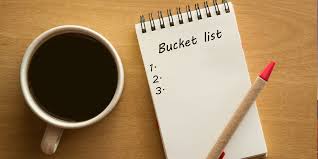 Transitions are tough … for us, and our young adult kids. Sometimes we just need to something fun to look forward to motivate us to move on and take that next. big. scary. step.
How about you? What would make the transition into empty nest less sad and more exciting? What would you add to your bucket list? I'd love to hear your ideas!