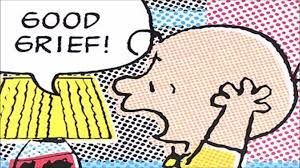 Well, I don't have any words of wisdom for this post, just honesty. This is the first Easter and summer that none of my kids will be coming home for vacation. One is graduated from college, one is nearly graduated, and one is hankering for an on campus job for the summer, so she can hang with her homies in So Cal. Can I just say this stinks?
Just when I think I've arrived and I'm handling the whole empty nest thing. Wham! It's like another stage of grief all over again. All I want to know is, does it ever end?
I guess I need to get a life. Either that or my husband and I need to plan to take a cruise over Spring Break, like in the movie, Christmas with the Kranks. Hopefully, I won't whack my head on a tanning bed, OR awkwardly bump into my pastor just outside the tanning salon in a bikini…(me in the bikini, of course, not my pastor) OR get a phone call from my daughter to announce that she's getting married to Enrique, because she doesn't even know an Enrique and if she did, he might take her away to Spain and then I'd have to deal with a whole other stage of loss and grief, and then I'd REALLY need a cruise.
It's a slippery slope, I tell you. Did I ever mention that I have a dark side? I guess the secret's out. I hope that doesn't scare off all my karenpickrell.com fans. Thank goodness, there are only two of you out there, and you love me anyway…neurosis and all. Actually, I've been told that's part of my charm and it's definitely Karen in real life…totally uncensored. Lucky you. 😉
P.S. Truth is stranger than fiction! My daughter, Laura, actually did meet Lucas, a Brazilian citizen, while she was traveling in London. They are celebrating their first wedding anniversary today. Thank goodness, he just got his green card, so she doesn't have to move to the UK. I thought this was the perfect day to feature this old blog post.
Happy Anniversary, Laura and Lucas! So glad we get to keep you!